Want to work for an employer who prioritizes a family-friendly environment?
Looking to join with a group of employees who spend much of their days in the great outdoors in one of New Hampshire's most scenic and fun towns?
Then you're ready for Saco River Family Camping, one of the top family camping destinations in New Hampshire.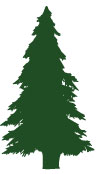 At Saco River Family Camping, we're focused on providing our campers with a first rate, safe, exciting, and adventurous camping destination they can enjoy with their loved ones.  We want all of our employees to share in our wonderful camping grounds. Our employees are excited and thrilled to work here with us.
And why wouldn't they be, with so many amenities and scenery surrounding our picturesque campsite?
If you think you have the excitement, passion, and desire to work with one of the best campgrounds in the New Hampshire area,  take a look at our available positions today, or contact Saco River Family Camping for more employment services.  We'd be delighted to schedule an interview with you based on your qualifications and our available positions.